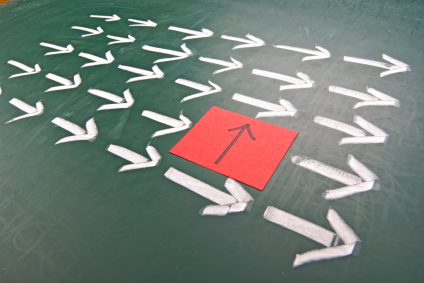 [This post is written for Indian startups. If you are not one, you will not find much value in it. But don't take my word for it. Read through the post to know for yourself.]
I have been noticing an interesting trend in the Indian startup landscape over the last 12-15 months. Or something like that. Indians are building good solid products that they intend to take to the world, only to end up becoming world-famous in India. Indulge me, will you?
The Indian startup community has been shaping up pretty well over the last couple of years, and these folks are well connected to each other. Startup events, emails, Twitter, all of them put together keep the spirit going. Now when a startup gets to work on its next big idea, they go to this community for feedback and nice people that they are, they send in a lot of it. The team soaks in the best ideas, puts together a solid product and gets ready to launch to the world.
They send in a note to PluggdIn and YourStory who do a nice roundup on them, and ask the startup community to go spread the word for them. They are promised a t-shirt. And of course, these folks are happy to see the feedback they sent implemented in the product, so they go tell their first-degree LinkedIn connections about this new world-changing product.
The team sees a lot of "buzz" around the product and some customers start trickling in. These are early days, and it can only grow from there. Happy with the results, they go back to writing code. They have a whole list of features that people had asked for.
They implement one feature, two features, 17 features, and blog about all the awesome new stuff they have added in the product. They engage in conversations about their product philosophies with the startup community on Twitter who commend them for their passion.
Good things will happen soon.
But six months down the line, the trickle of customer continues to be a trickle. The "virality" the initial buzz promised is nowhere to be seen. The sales cycles for whatever customers are coming in is much longer than they expected.
They go back to the startup community to bounce off ideas. Over a beer, they conclude that customers are to be blamed. Companies want to be at the bleeding edge of technology but feel buying from a startup is risky. They still want their software to come from monstrous enterprises. So it's a problem with the buyer's mindset, not with the product itself. But soon they will realize that the enterprises are unable to keep up with the rapid strides in technology, and they will come knock startup doors.
It's only a matter of months, they all agree.
Drawing comfort from the collective grief and the solution in sight, they go back to work on the killer social integration feature they have been planning for long.
Social integration done, 47 other features done but 12 months down the line, the customer story is still the same. A trickle. They write a big long rant about how the world has to become accepting of startups because it is the small companies that move the human race forward. They elaborate on their point with blasts from the past and heart-touching anecdotes. They see a lot of buzz around this post. 92 likes, 45 tweets, 23 comments.
Ego massaged, they go back to…you see the cycle? And then there comes a point in time when the startup finally asks — how is it that I am able to create all this buzz but the customer graph refuses to budge?
Time for my rant.
You made a product for the whole wide world, and you took it to the whole wide….country. Your early people were all from India. And so were the people they spread the word to. The coverage you got and the rants you wrote reached the same set of people, again. So essentially all buzz you thought you created reached a small set of startup folks in India.
So what's the solution? Go out, get covered in the TechCrunchs and Mashables of the world? If you have a good product in a sexy market, why not?
But not every product is meant to be TechCrunch'd, and not every product has to be. First, there are other sites like The Next Web, GigaOm and PandoDaily that people keep forgetting about. Second, getting your product covered is not the only way to make two-hour Internet glory. Guest posts are an awesome way to get the word out as well. A lot of these sites look for guest posts during the weekend, when news is going slow and their staff is taking it easy. So put in some more work on the wonderful industry pieces you have been writing and reaching a total of 235 people, and pitch it to these guys instead.
Or what about the lessons you learnt from your entrepreneurship journey that you talk about on your blog? The mistakes you made, the lessons you learnt, the things you did differently, the rants. Why not pitch that to an entrepreneurship-focused blog like OnStartups or A Smart Bear?
How about the core philosophies you built your product on? Why not bring them out on A List Apart, SixRevisions or Sitepoint?
Get yourself invited on a webinar in your niche that isn't geographically challenged.
Get into one of those Twitter conversations that you usually have with heavy-hitters from the Valley instead. Mark Suster, Dave McClure, the list is endless.
Get into a heated exchange with one of your American competitors.
And if you don't have time for any of these, just go buy some ads. PPC ads, newsletter sponsorships, display ad units.
If you are building a product for the world, take it to the world.
This article was originally published on Sanket Nadhani's blog Poke and Bite