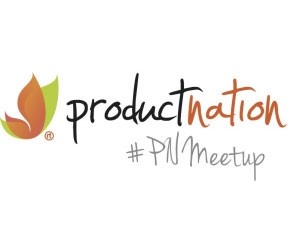 It was a cold Saturday afternoon with the rain gods already drenching the earth beneath them. The location reminded me of college with its red brick interiors, jute chairs and a room which slowly but surely filled up to over 45 people. We had Harinder CEO of Paytm, Angad from Zomato & Pranav from Makemytrip.com already in the room getting ready to share their thoughts 
Harinder CEO of Paytm went first and touched upon some very basics needs to build a Killer product – A product which would make a difference to life. He showed some photographs of products which he liked and disliked – seeming to suggest that being clear about the problem which exists, and for whom its exists, the solution would not be judgeable by you or anybody if that is not clear – Good products always keep it simple. 

Simplicity means :
Sensitive to products – to understand the problems around you and that the product is the solution to that problem.

To be free of Baggage – Inverting the Pyramid by starting off with the problem and finding a solution for that.  A simple facility like a wallet feature on Paytm helped the company to provide their customers with a solution to a problem.

Be Practical – Pixel perfection is good, but need to be realistic to the needs of the business. It may mean to launch a product by striking a balance between hygiene(the minim basics)and differentiated features of a product.

 
Harinder thus set the tone and passed the baton to Pranav from Makemytrip.. 

Who spoke about the new product RoutePlanner. It became a reality by defining a special problem that of just trying to understand how to get from City A to City B 
He outlines the 10 Mantras on Building Killer Products :
Why would somebody use this product? – The Mission statement

The Use cases that would make a difference – Clearly define the targeted market segment. State what the product does and does not do.

Solving the Problem – Solutions to problems for customers

Tackle the Hard problems first

Get Feedback on your product before you have built it.

Simplicity of Product Matters

Launch Fast.

Listen to Everyone, but do your own thing

Do not Underestimate marketing .

You become what you measure – Daily measure the various outcomes.
The stage is then set for Angad from Zomato who believes Building a Killer Product Needs more love 

He says that the branding, look and feel are very important for any product. Many start-ups have product managers, but these product managers need to manage products and not the people. The Product Manager needs to understand the product, the technologies which you are working with, have you every built such a product, do you understand your people, your customers and do you understand the competitors customers. 
A product manager should live, breathe, eat, sleep the product. He should empathize with the users, understand their needs and keep a lot of free time enabling him to explore, experiment and evolve new products. 
A Company should ask : WHY are we building it and WHO are we building it for before WHAT are we building it for. 
Work backwards from the problem to the solution and strike a balance. Rethink and Re evolution of products is necessary. Dream a little before being practical; to reach the solutions by breaking all the rules while doing good research, research without passion is pointless, that is the commitment to make something great. Take your time building a product but don't overbake or underbake the pie. Its very important to seek feedback but from people who give solutions to problems and not just simple problems. Customers are not as dumb as you think respect them and give them value for the product. Usability of the product is important followed by the Utility and then the desirability of the product.' 


Design is a very important aspect of all Killer products, it comes from a good strong design culture with a sharp focus backed by clarity of thought working with autonomy with the best people pushing the limits with their passion and conviction to achieve the Vision. A fact which is very often overlooked. 
We then moved onto the session where we featured a new company, this time it was ReviseWise.in a technology start-up. The company is India's 1st Mobile Platform making learning and revising "Simpler Faster, Anytime Anywhere". The company hopes to increase engagement between educators and students via mobile networking and applications, to accomplish a positive effect on learning, assessing, improving and achieving. The participants shared there product and got feedback from the audience in relation to scaling their businesses. 


After a very interactive 3 hr session the time was just right for everybody to go to the foyer and interact with the speakers as well as the participants and reflect on what was discussed. Everybody over the Gol Gappas were very excited to be present and shared some interesting conversations which kept people at it for a long time. Am sure all the people who came gained a good insight and the credit for that goes to Avinash who has set the ball rolling now with very successful #PNMeetups. 
We eagerly now await with child like eagerness for the next #PNMeetup in March. 
See you all again……