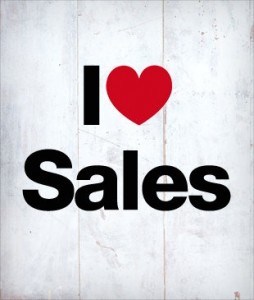 The best marketer of our time was, inarguably, Steve Jobs. And everything Steve Jobs did was aimed at one thing – marketing his products. His presentations were performances, his product demos were carefully directed and choreographed; there was an air of showmanship about everything going on at Apple leading to a launch. Even their support stories became huge news. Walter Isaacson and others dissected this approach later, but at that time, all of us consumers were led to think only one thing – I need that Apple device!
That need wasn't an accident; that craving was the result of an orchestrated marketing campaign, parts of which would never come under the understood umbrella of 'marketing'. And that is where they won. 

The lesson in this is very simple – everything is marketing. Every single thing. Even something like customer service. In fact, here's Forbes terming 
customer service the new marketing
. I couldn't agree more.
But it's not just customer service that now falls under marketing's all encompassing realm. Sales and support can also be 'marketed'. In fact both sales and support, tied in with customer service, can become integral parts of the marketing machinery, using every customer touchpoint as a marketing channel.
The 'support is marketing' line

This is the first point of customer contact and definitely the most important. An indifferent support experience is not going to get a prospective customer to open his wallet. We need to make him pause, make him think, and make him buy. Every support query should be treated as an opportunity to clear roadblocks a customer has in using the product. Anticipating the next question and offering help before the customer even asks is part of this. This is just good support, you might argue, and that is exactly what I'm talking about – great support is great marketing.


The 'sales as marketing' story


It was the last week of the month and our sales team was rushing to complete targets. A colleague called up a hot lead and it turned out the lead, the CEO of a small business didn't know about 
our occasional agents feature
, which would cost him a lot less than actually buying usage for a whole agent. My colleague could have sold the customer the extra agent, but he didn't. He explained the occasional agent concept, and when the customer purchased our product, he spent less and got more value. 

That customer would now think twice before leaving us, if ever. If that is not spectacular marketing, I don't know what is.
The Bottom Line
As marketers we are looking for a customer to 1) spend more on our product and/or 2) tell someone else he should be using our product. 

When sales, support and customer service add up to give a customer a smooth and satisfying experience, he'll have no qualms in spending more on our product or recommending us to others. Our job is done.

And that is why I think we need to take that lesson from Steve Jobs to heart. Everything is, in fact, marketing!